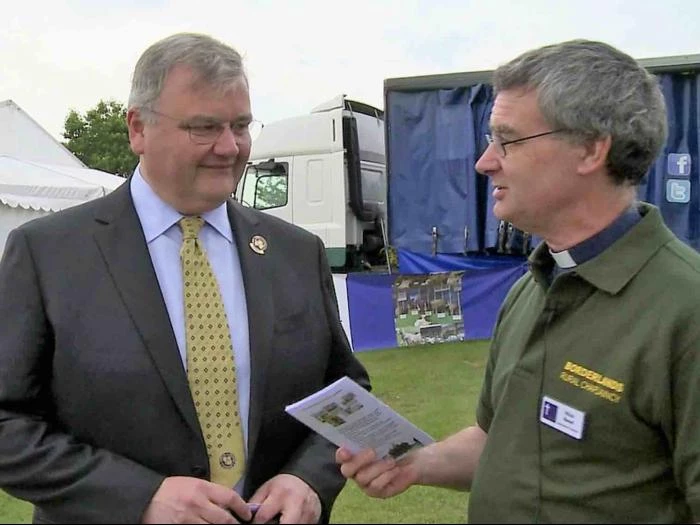 "The good person brings good things out of the good stored up in their hearts." Luke 6: 45
Chaplaincy has changed from an ordained person visiting farmers at home or in the weekly market place to a collaborative ministry of Lay and ordained personnel sharing the work with relevant local and national organisations.
The difficulties that farmers have always experienced with crop yields, weather and market prices are as relevant today as over time gone by. In today's international market place, National and European controls that require high levels of traceability and paper work has resulted in additional pressures on the individual farmer.
Borderlands was started initially in 2011, to bring a more effective ministry by the Church to farming and where possible to the rural communities. It is not unusual to find a smaller type of farm that has possibly been in a family for generations who are now finding it hard to be profitable in the new international marketplace. These farms have to operate with fewer employees, increasing costs with farmers working frequently in isolation for many days at a time.
The Chaplaincy tries to assist all farmers by visiting and when possible offering areas of help. Sometimes the Chaplains are able to direct them to other organisations that may be able to offer funding or a more practical support.
The Chaplaincy is funded by financial contributions from the Methodist and Anglican Churches and from interested support groups. As the work develops there is always a need for more part time people to assist in its area of operation which is Hereford, Shropshire, and the border lands of Wales.