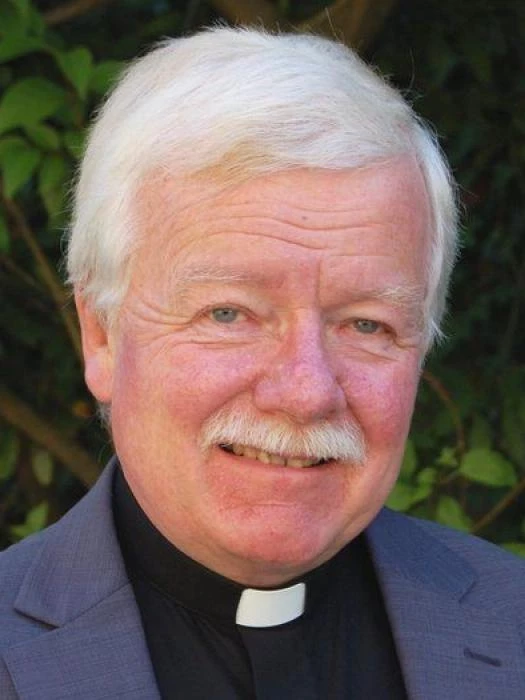 Born and brought up in Northamptonshire, Bob came to ministry within a group of four rural parishes, where he grew to see God's year not only in the church's seasons but also in the seasons of the farming fraternity. Traditionally, the wide river valleys of the district, grazed cattle for leather for the Boot and Shoe industry which was predominant half a century ago in the area and later grew to the extent that leather had to be imported. Mixed arable was the norm away from the rivers although Bob recalls that sheep freely grazed the golf course that he played as a
young man. Bob was ordained in Peterborough Cathedral on the edge off the Fens and served on the Peterborough Diocese's "Council for the Countryside" whilst at the same time continuing to work as a Chartered Surveyor. A decade or so back, Bob moved to Portugal to serve the Church of England as Chaplain in the predominantly rural Algarve and later in Porto within the vineyards of the wine and Port, and fishing industries. Before returning to the UK Bob served as Area Dean to Portugal and Madeira.
Returning to the UK nearly two years ago, Bob sought to resume his interest in rural ministry and soon discovered Borderlands, whilst continuing to help adjacent benefices in interregnum, with Sunday worship and other ministerial matters. Bob also serves as a lead Chaplain to the Diocese of Europe's 'Camino Chaplaincy' in north west Spain.
Bob's wife, Diane is a Reader (Lay minister) and their son, Tom, is Team Vicar in Abergavenny and Sub-Prior to the Holywell Community that is based there.